Green hydrogen supply through alkaline water electrolysis (AWE) is key for global sustainability
The interest in electrolysis and renewable hydrogen is growing exponentially. Green hydrogen is one of the most important components in helping to solve the societal change needed to achieve global climate goals.
Permascand's customers focus on hydrogen production for industrial use in different fields. Together we develop solutions for several end-application areas:
fuel for electric vehicles
energy storage
grid balancing and power
industry feedstock
Design and manufacturing of electrodes, cathodes, based on alkaline water electrolysis for hydrogen
Permascand is offering deep knowledge and technology for green hydrogen production. We focus on development, design and manufacturing of efficient electrodes and cells based on alkaline water electrolysis. This means that green hydrogen can be generated completely from renewable sources without CO2-emissions.
OUR STORY - AND OUR FUTURE: TECHNOLOGY INNOVATION
20 years of development: AWE established technology for the hydrogen supply chain
With more 50 years of developing electrochemistry and more than 20 years' ­experience within Chloralkali industrial solutions Permascand offer AWE established technology with proven durability in field application.
More about electrodes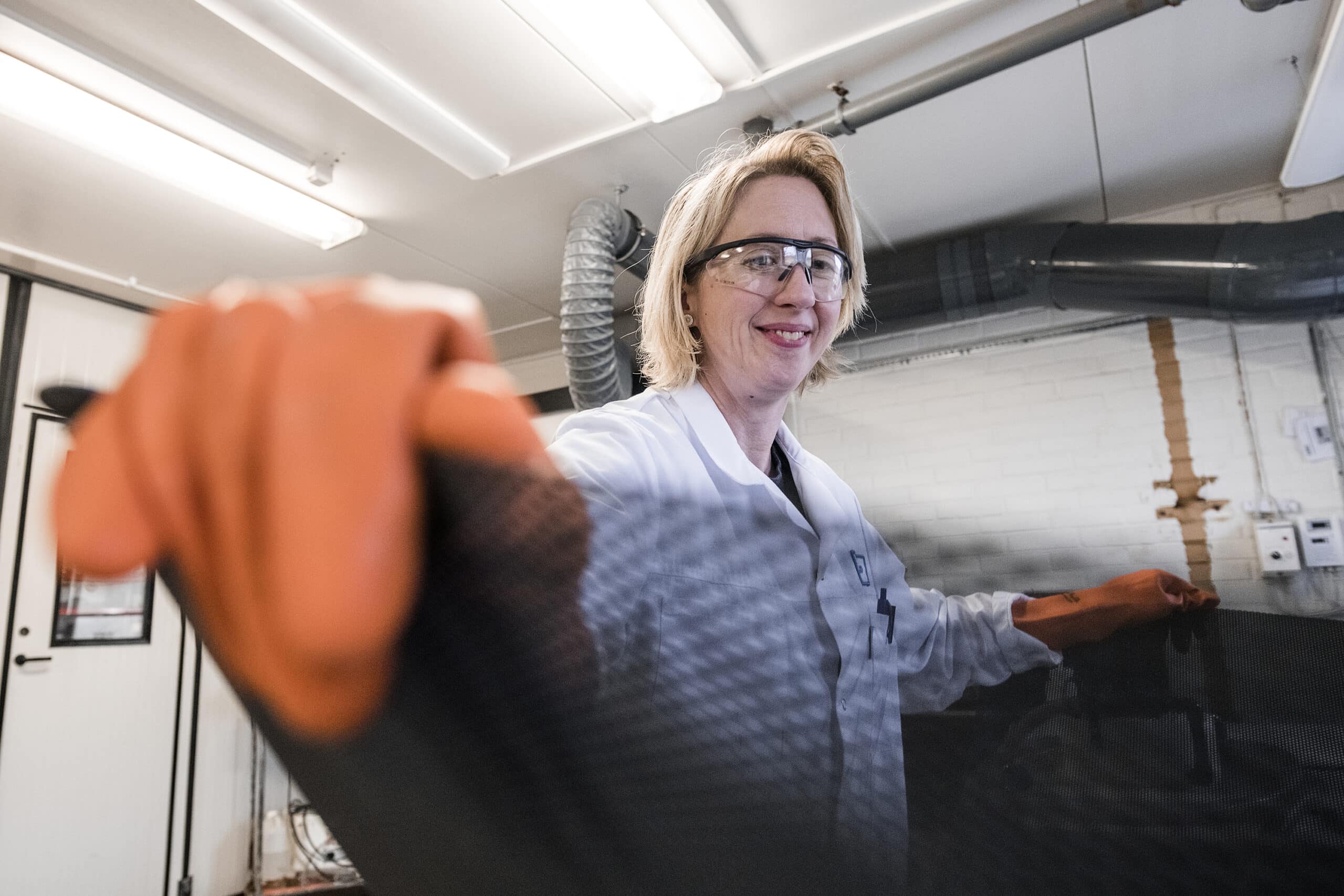 Is your business ready to scale up your supply chain for hydrogen production?
Our advanced technology is addressing alkaline water electrolysis (AWE) as well as AEM, enabling offerings from coating services, electrodes up to efficient electrochemical cells for sustainable hydrogen generation. Embrace the future of clean energy with our innovative electrochemical solutions.
Alkaline Water Electrolysis (AWE) cathodes for hydrogen supply and production
Permascand is a technology-driven manufacturer of electrochemical solutions based on proprietary catalytic coatings for e.g. hydrogen production and lithium extraction, delivering customized solutions world­wide. Our dedicated team of electrochemical experts, engineers and technicians have the know-how and experience to help you to optimize electrodes and cells for your applications – with maximal performance and durability.
Our technology enables for robust components right at the heart of  the electrolyzer, meticulously designed to maximize hydrogen production while minimizing energy consumption. With state-of-the-art electrolysis technology, our offerings for electrolyzer companies is a game-changer in the industry. With its precise control mechanisms and optimized electrode design, a seamless hydrogen generation process can be ensured that meets the highest standards of efficiency.
Green hydrogen: From coating to electrodes and electrochemical cells
Permascand offers the full range of services from coating and electrodes up to complete electrochemical cells – including gap cells and zero gap cells and customer tailored cathodes.
By utilizing renewable energy sources, such as wind or solar, our components and cells allowing the electrolyzer producing green hydrogen – a key building block for a sustainable future. Join the global shift towards clean energy and make a positive impact on the environment.
Our electrolysis equipment incorporates cutting-edge catalysts that enhance the electrochemical process, ensuring optimal performance and durability. Experience peace of mind knowing that our high-quality components enable for the production of hydrogen.
Unlock the full potential of sustainable manufacturing with our advanced alkaline water electrolysis technology (AWE). Seamlessly integrate our electrolysis technology into your existing systems and elevate your hydrogen production. Our electrochemical cells are engineered to provide reliable and continuous operation and superior heat management even at high current densities. 
Hydrogen scale up
As a pioneer for dimensionally stable anodes and mixed metal oxide anodes and cathodes we now are utilizing our resources and expertise to support the green hydrogen (r)evolution! Scale up with us and our advanced electrolysis technology accelerate the transition towards a net zero future and enable the green energy transition.
Contact us now to learn more about our alkaline water electrolysis (AWE) solutions and how they can improve your electrolyzer systems and hydrogen production. Together, let's pave the way for a better tomorrow through clean energy, efficient alkaline water electrolysis with large-scale component supply and superior performance.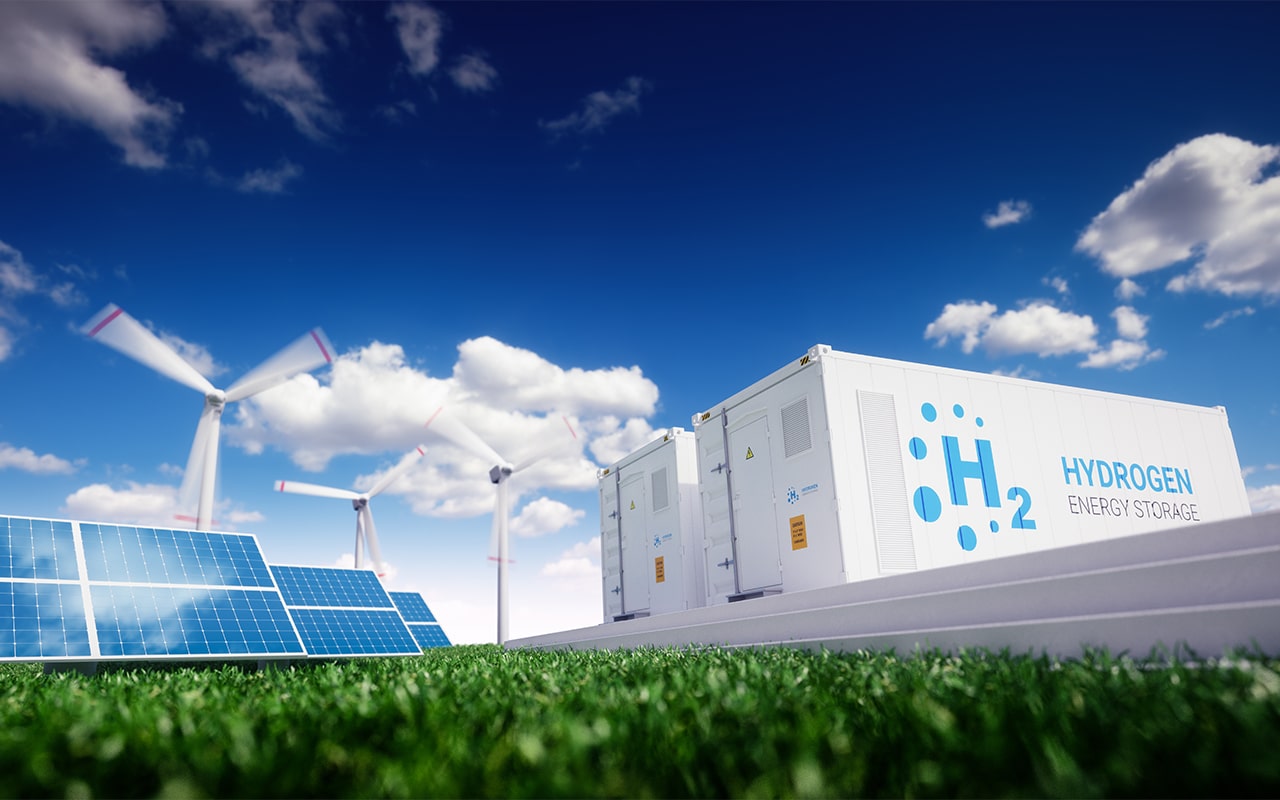 Water Electrolysis: Green Hydrogen Generation
Pave the way for green hydrogen production with water electrolysis:
Harnessing renewable energy sources, our catalytic coatings enhance electrolysis efficiency and facilitating the generation of high-purity hydrogen without harmful emissions.
Read more about how hydrogen can supply and s

tore clean energy and help

decarbonize at Hydrogen Council.