Technologies and services for electrochemical disinfection of water
We offer extensive design, manufacturing, and commissioning experience for comprehensive electrochlorination systems for a wide variety of ranges and applications.
Permascand's Water Treatment segment includes products for electrochemical disinfection of water. For the time being primarily within the marine sector and treatment of ballast water for ships. The range also includes standard systems with other areas of application such as industrial water treatment (OSD) and swimming pools and more. Permascand is one of the largest suppliers of electrochlorination cells for ballast water treatment systems (BTWS) all over the world.
Water disinfection
There are several methods to disinfect water based upon use of chlorine, UV or other chemicals. We have focused our knowledge, experience and development on the safest method to disinfect water, which is by using an electrochemical system.
On-site sodium hypochlorite generator
Electrochlorination is the process of generating sodium hypochlorite using only seawater and electricity. The salt from the seawater is electrochemically converted to sodium hypochlorite in an undivided electrolytic cell unit by passing direct current. This provides an effective method for water disinfection and ensure both safe transportation and handling.
Permascand WTS PermaChlor® sodium hypochlorite generation cells and systems are cost effective, reliable and have been designed for an easy operation with an optimum production of sodium hypochlorite.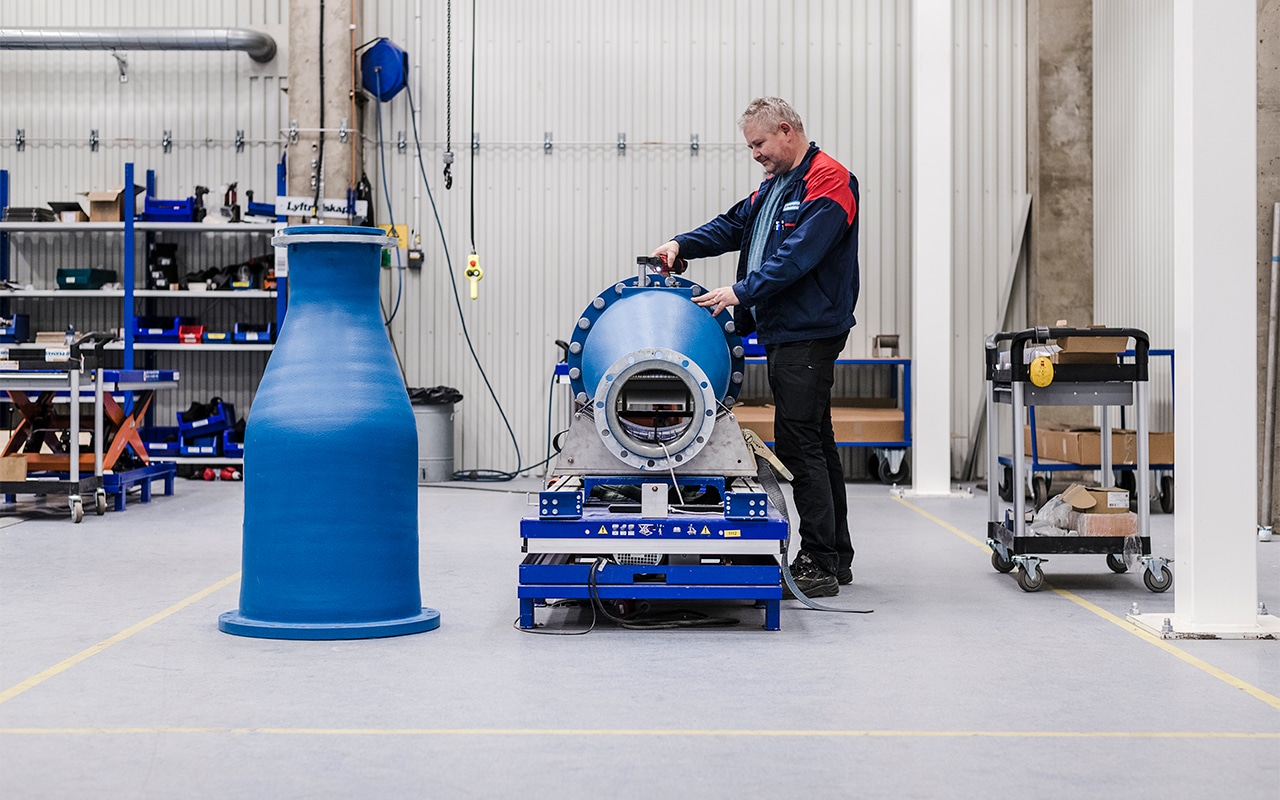 Our team starts by assessing the site conditions to develop a customized solution and select the optimum electrolyzer geometry. Permascand also supplies new electrolyzers, replacements units and spare parts.
TECHNOLOGY INNOVATION LEADERSHIP RECOGNITION
Excellence in best practice
Permascand is very proud to receive the Frost & Sullivan 2021 European Technology Innovation Leadership Award in the electrochlorination technology for water treatment industry.
Read more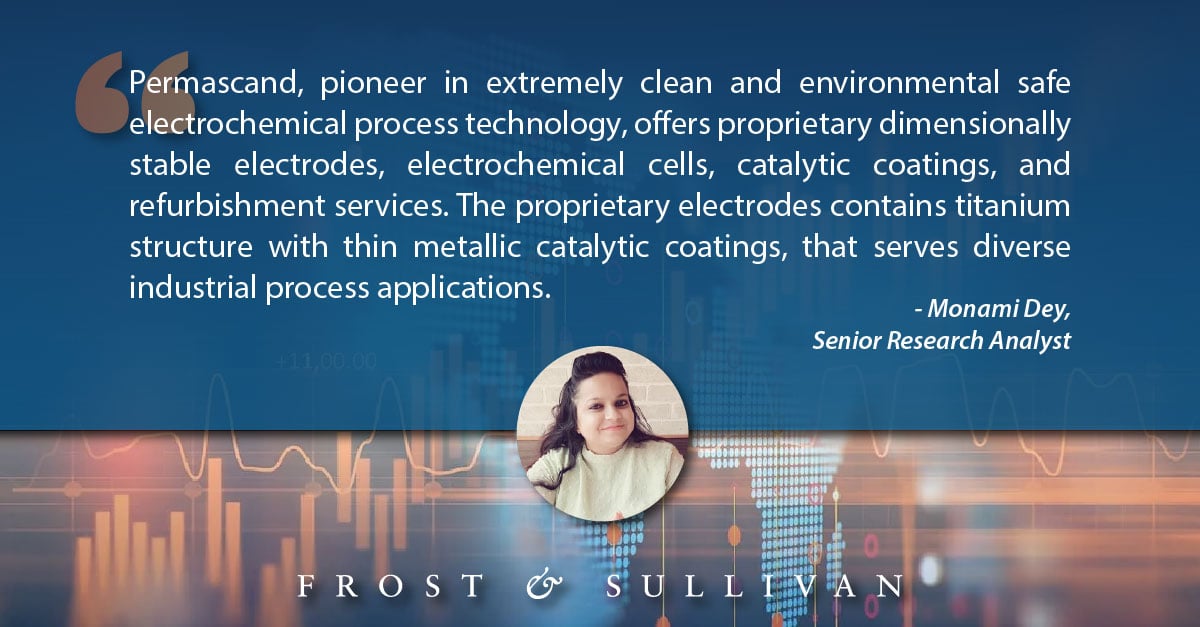 Grand opening for major investment on water treatment systems
Get ready for a new assembly line, state-of-the-art workshop and multifunctional production of electrochemical cells for water treatment.
read more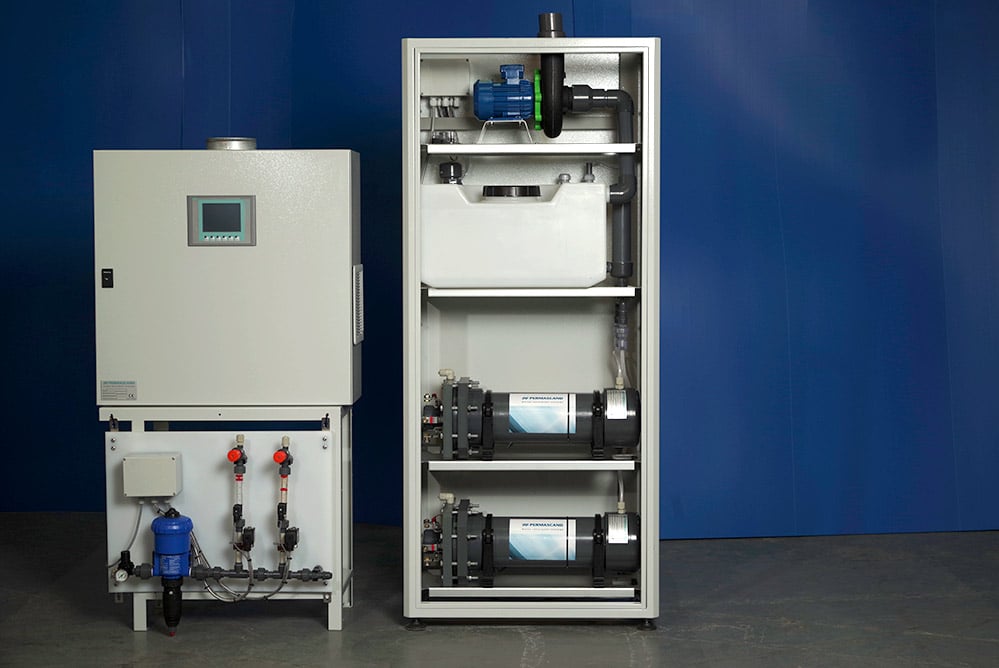 PermaChlor®
Ballast Water Treatment
Our PermaChlor® electrochlorination technology is an important part of our IMO-certified ballast water treatment systems. Very efficient and suitable for vessels that need large capacities.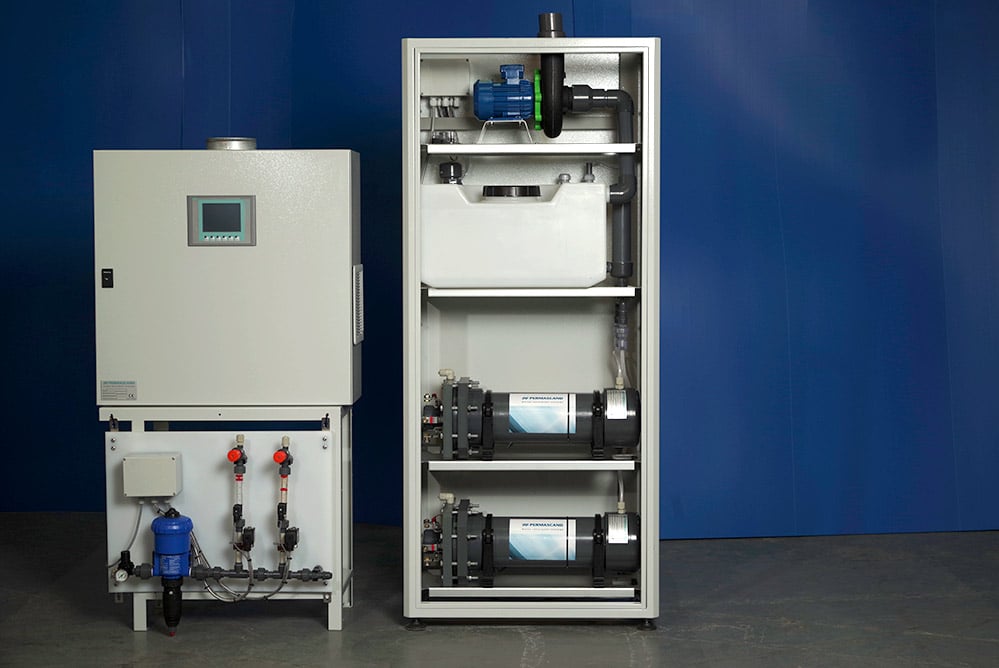 PermaChlor®
Buffer system
PermaClor® Buffer System is the chlorinator best suited when the hypochlorite requirement is more varied. Production volume is easy to regulate and our systems stores no unnecessary hypochlorite, only the amount required by the facility for the upcoming day. Suitable for facilities with numerous water systems.