International network of qualified partners
For many years, Permascand has had close co-operation with international engineering companies and universities.
We make our extensive expertise available to customers to support their business and operational goals. Through our network of highly qualified workshop partners, we provide support to customers all around the world.
Partner:
NORAM INTERNATIONAL
NORAM and Permascand both have world-class engineers and a strong entrepreneurial spirit, that becomes a unique combination when we work with one another in concrete collaboration. Our common trademark Norscand®, a novel multi-compartment electrolysis cell specifically designed for salt splitting of brines, is now ready for the market.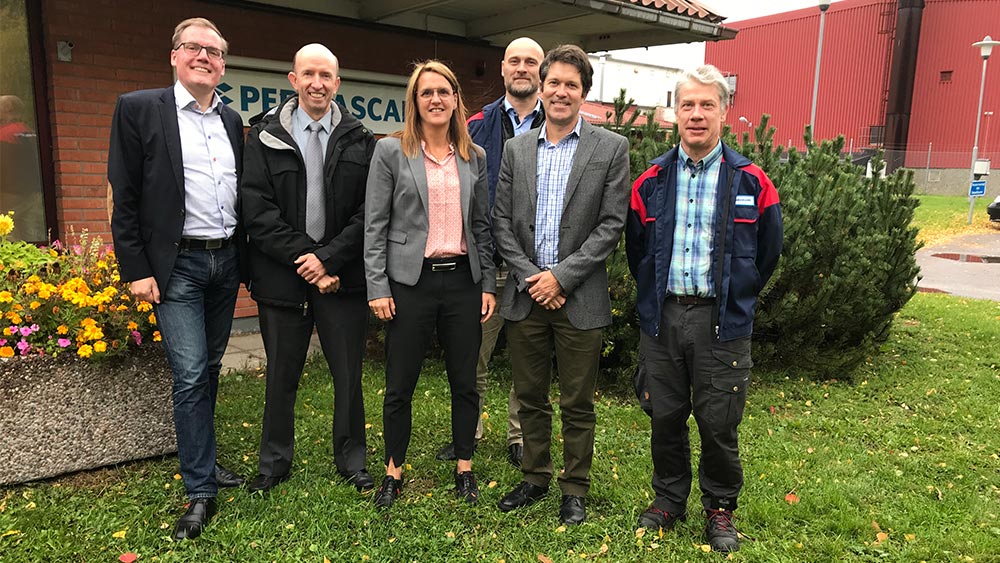 Fredrik Herlitz CTO, Permascand, Ira Wolff Director Business Development NORAM, Viktoria Lindstrand Global marketing and Sales Director, Permascand, Jens Michael Povlsen QHSE Manager, Permascand, Tony Boyd President and COO, NORAM and Erik Zimmerman Product Manager Electrochemical Process Technologies, Permascand
Team from Noram and Permascand testing the function of Norscand® in Noram's laboratory in Canada. 
Read more about Norscand® customer case Nemaska Lithium
80 years of complimentary experience in engineering technology and industrial production in electrochemistry have come together in a collaboration and partnership to address energy supply for the future.
read more