A fast-track to innovation
Permascand offers a highly stimulating workplace for talented and ambitious people, keen to work with innovative technologies that serve customers worldwide.
We're hiring in Vancouver, Canada
No vacancies
Be part of our future. We need skilled and well-educated people from the shop floor to top management positions.
Permascand has a wide range of competencies in-house. We can arrange internships, support school assignments, and offer qualified Degree Projects (Bachelor's and Master's degrees) in a number of disciplines, including Mechanical and Chemical Engineering, Business Administration, Sales and Marketing, and Sourcing.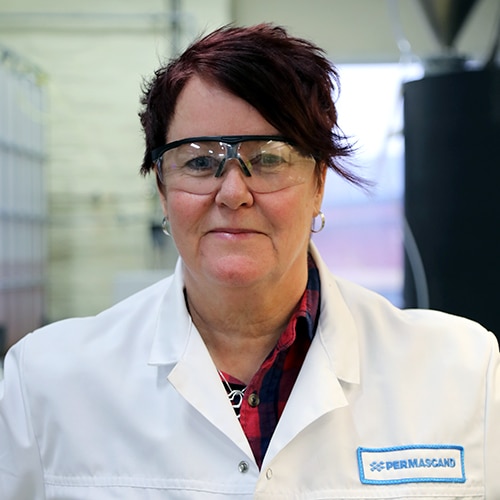 Susanne Holmin
Doctor of Applied Physics
An interest in chemistry was evident early, and after graduating from Mid Sweden University and a doctorate degree obtained at  Linköping University, Susanne Holmin became a specialist at Permascand's R & D department. 
"We are testing new catalytic electrode coatings on a smaller scale," Susanne explains.
"The work tasks may vary but the methods of analysis are similar. The days are filled with challenging questions that ultimately deal with business development and customization."
"We have a high-tech and scientific base to work from, and right now it's fun that things are so varied. When we coat electrodes, it's a bit like baking bread; there must be the right amount of ingredients (chemicals), and the right temperature and time in the oven for the catalytic electrode coating to get the properties we want."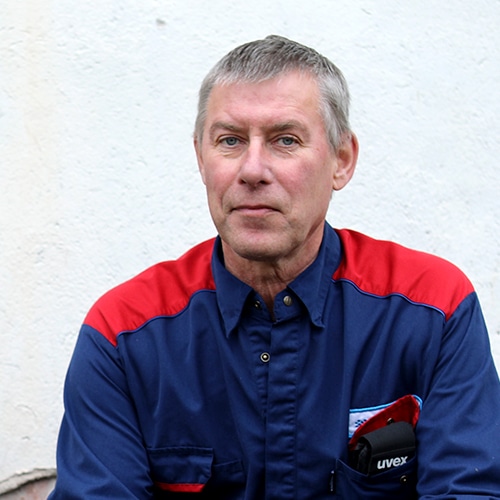 Mats Forsberg
Welder on site since 1974
He was the 17th person employed at Permascand. The year was 1974 and Mats Forsberg had just left engineering school in Sundsvall.
"When I came here for the first time, I reacted to the newly oiled floors – it was so clean and fresh. I was expecting a dirty workshop."
During his 44 years with the company, Mats has welded professionally in most departments, and with his calm and thoughtfulness, he has been coaching many new employees.
"If you want to work here, be curious, driven, and flexible. One should be careful and know what to do. We have good working conditions and good work colleagues, which is why I have stayed."